The Chicago Bears went all-in on the present in 2018, shipping a package of picks that included two first-rounders to the Oakland Raiders for edge-rusher Khalil Mack. The deal appeared to pay off—the Bears sported one of the most stifling defenses in the league last year, won 12 games and went from worst to first in the NFC North.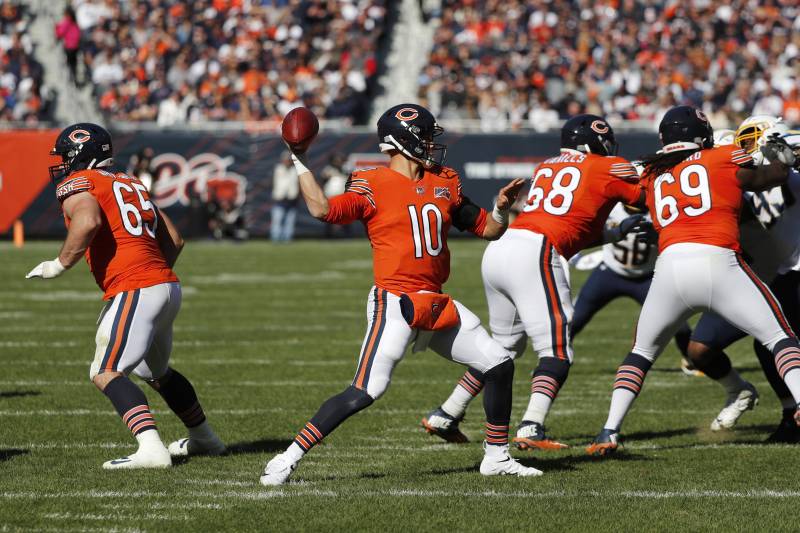 After that success last season, the Bears entered the 2019 campaign with hope and expectations in equally high measure. If young quarterback Mitchell Trubisky could take the next step in his third season, the belief was that stout defense and an improved offense could take the Bears all the way to Miami and Super Bowl LIV.
However, eight weeks into the season, the Bears look nothing like a Super Bowl contender. The defense is still excellent, but the team isn't making the big plays on that side of the ball it did a year ago. The offense has been a sputtering mess. Trubisky has taken a huge step all right—in the wrong direction.
And rather than look like one of the better teams in the NFC, the last-place Chicago Bears have the look of the most disappointing team in the NFL.
Read more > The Chicago Bears Are NFL's Biggest Disappointment