The biggest thing to watch is where these two meet. If the Redskins stack the box to dare the Bears to pass, then Collins is a likely candidate to be watching Montgomery. If Montgomery can break through the line of scrimmage, Collins may be the only thing standing between him and a first down.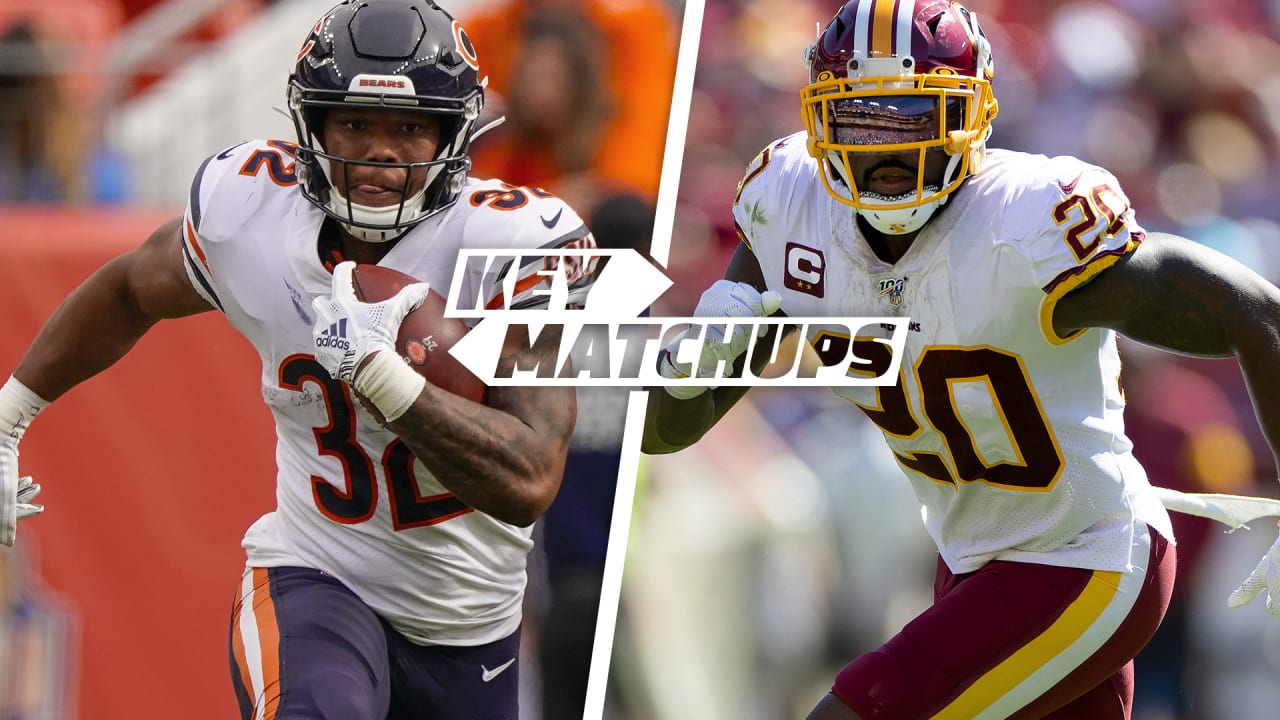 When the Bears go to Washington, D.C. to take on the Redskins Monday night, keep an eye on these matchups:
Bears running back David Montgomery vs. Redskins safety Landon Collins
Collins has fought against the label "box safety" since he was playing with Ha Ha Clinton-Dix and Eddie Jackson at Alabama. However, the burly safety, standing 6 feet and 218 pounds, is effective against the run and enters Week 3 as the Redskins leading tackler. Chances are, he's going to see the number 32 plenty on Monday night.
Montgomery has shown potential in flashes throughout training camp, his only appearance in the preseason and the first two weeks of the regular season. While coach Matt Nagy has expressed an interest in running back by committee and Tarik Cohen will get plenty of touches, Montgomery was the back of choice against Denver, totaling 18 carries to Mike Davis's three. The rookie has 80 rushing yards on the season, and Week 3 could be an ideal time to double that number.
Bears vs Redskins NFL Week 3 Game >> Read more